109 W. North St.
Danville, IL 61832
Phone: (217) 446-9377
Email:contact@danvilledyslexiacenter.org
A service for children with Dyslexia/A Specific Learning Disability
2017 Winners!
1st Prize: Jiim Reichert
$1,000 Prize: Dale Riegle
$500 Prize: Jo Wells
Quilt: Jim Bowen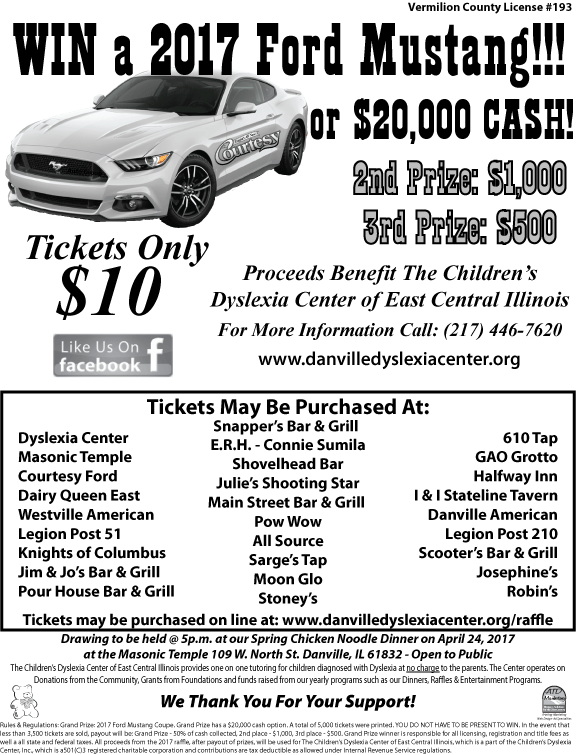 We would like to Thank All Who Supported us by purchasing tickets and our partners throughout the community who sold tickets on our behalf. Our Center could not accomplish the great things we are for our students without your help.
We also would like to Thank Courtesy Motors for providing the 2017 Mustang and ATD Marketing for providing the fliers and tickets.
Please come back to our site to see what is happening with our Center and if you can see your way clear to donate to us we would be honored to count you as a supporter. We are getting wonderful results for our students and their families which will translate into wonderful results for our Community as these once struggling students find success in their schools and life.
If you know a child who could benefit from our Program please contact us so we can get them qualified and into our program.